The GAMA program organizes the scientific work by study areas, the boundaries of which are based on natural environmental conditions and hydrology. The Santa Clara River Valley study area near Ventura on the south-central coast is depicted in Figure 1. These footprints are then adjusted based on considerations such as existence of wells in some areas but not others, and splitting of large basins into smaller sub-areas.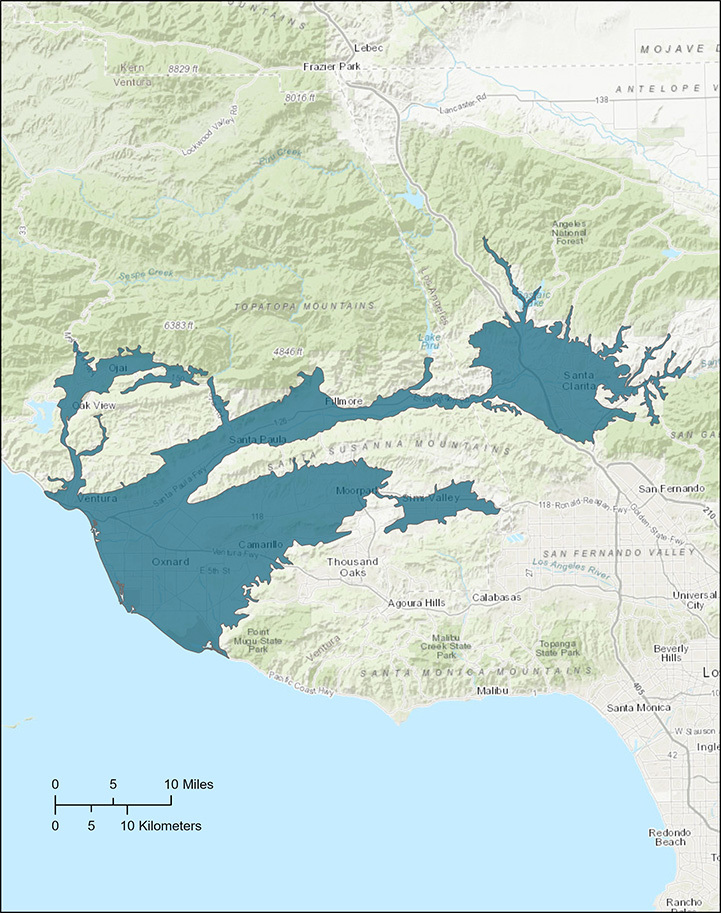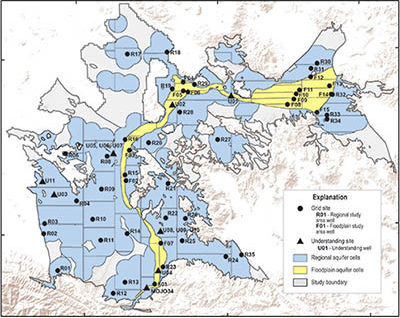 The adjusted footprint is then divided into equal-area grid cells and one well in each cell is sampled by the GAMA-PBP program. Additional information from water-quality analyses reported for all other wells in the study area is also compiled to support interpretive explanations.
GAMA-PBP conducts studies of aquifer zones that supply public drinking-water systems and zones that supply domestic wells in the same geographical area (small community systems are also included in the domestic-well category). Generally, the zone supplying public wells is deeper than that supplying domestic wells.
This figure is a simplified conceptual model of how GAMA-PBP studies of drinking-water supplies for public and domestic systems differ.
This map is an accurate depiction of the depths of the two classes of wells sampled by GAMA-PBP.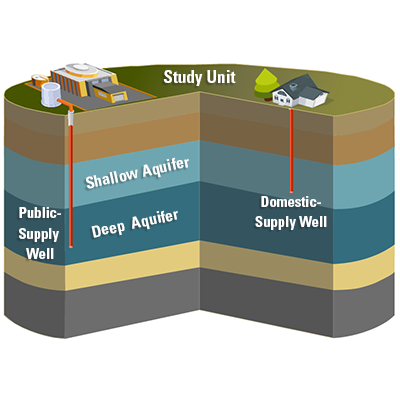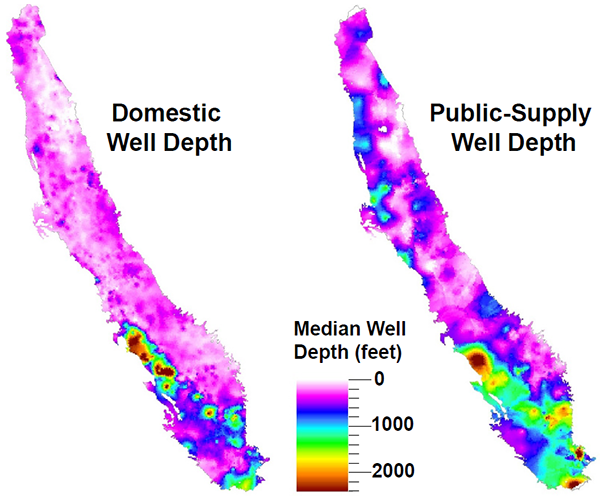 How GAMA-PBP Data Are Reported
Once the water-quality data have been reviewed and checked for quality and consistency, they are published by the USGS and distributed in various ways.
Glossary
Not sure what a certain abbreviation is? Use the Glossary button to view GAMA abbreviations.